During the day you will gain interesting, practical and visionary insights from internationally renowned speakers, based on their extensive experience.
Tobias Ahlin, Lead Experience Designer, Minecraft
Tobias Ahlin has had a central role in forming the digital revolution that is transforming society and changing how we live, work, and think. With experience from working at e.g. Doberman, LookBack, Spotify, GitHub and Mojang (Minecraft), Tobias Ahlin has collected a ton of anecdotes and stories that exemplify his advice, and he use data from the industry, psychology, and behavioral economics to verify them. He has reached an international audience through his lectures in 18 countries and he was recently invited to The New York Times in New York and to Facebook's headquarters in Tel Aviv.
Tobias Ahlin was a design director at Mojang where he directed the experience design for one of the most popular games of all time; Minecraft. He was the third designer to be hired at Spotify and he has been a developer and designer at GitHub in San Francisco. Today Tobias Ahlin is part of the jury for the Swedish Design awards, a frequent speaker and teacher at schools and companies across the world, and still building products that millions of people use every day.
Lena Almefelt, General Counsel, EQT
Lena Almefelt is General Counsel at EQT since 2012. Prior to joining EQT, Lena worked at the law firm Vinge for over 20 years, of which more than 10 years as partner. She has over 25 years of legal experience of domestic and international projects within equity capital markets, M&A, corporate governance and general corporate.
As General Counsel in a regulated international multi-strategy PE-firm Lena strives to use modern technologies to ensure standardization, automation and efficiency. In an ever changing business environment continuous improvement is key.
Friedrich Blase
Friedrich Blase is an entrepreneur, business builder and legal industry leader, with expertise in improving the competitiveness and financial performance of legal service providers.
Over the past 20 years, he consulted to and worked for law firms, legal departments and alternative legal service providers in 17 countries on 4 continents.
Today, he mostly mentors legal tech founders and invests in legal service providers.
Karl Chapman, Strategic Advisor to EY Riverview Law
Karl Chapman is Strategic Advisor to EY Riverview Law and has wide experience in supporting General Counsel, Heads of Legal, Chief Legal Operations Officers and Legal Technology Leads as they evolve their operating models and utilise platforms and data to transform their and related functions.
Karl Chapman is also a Non-Executive Director of Kim Technologies, a leading edge software company that applies artificial intelligence capabilities to case management and document and knowledge automation.
After reading law at Birmingham University, Karl Chapman joined Guinness Mahon Investment Management in 1985 and in 1987 was Money Observer's top-performing UK unit trust fund manager. He has since over 25 years experience in starting, growing and managing successful companies across a number of sectors including legal, HR, recruitment and technology, including inter alia being Chief Executive and Founder of Spring Group plc (acquired by Knowledge Universe in 1996), AdviserPlus Business Solutions Limited (acquired by Limerstone Capital in 2016), and Riverview Law Limited, acquired by EY in 2018.
Alex Hamilton, CEO and founder, Radiant Law
Alex Hamilton is the CEO and founder of Radiant Law, the UK-based award-winning NewLaw firm.
Alex is focused on improving the contracting process for clients, leading product and tech development. He also regularly talks and writes on improving contracting, LawTech and the changing legal industry. He has led a number of projects that have been recognised by the FT's Innovative Lawyer Awards.
Alex is qualified to practice law in England and New York and specialises in outsourcing, technology and commercial contracts. Before founding Radiant Law, he was a Partner at Latham & Watkins and co-Chair of Latham & Watkins' global Technology Transactions Group.
Nicholas Hawtin, CEO and Founder, Nordic Legal Tech
Half Danish, half English, and half American, Nick the Copenhagen-based CEO and one of the founders of Nordic Legal Tech, an association bringing together law firms, general counsels, academics, tech providers, and various stakeholders to drive legal tech forward across the Nordics.
Therese Järnankar, Director of Business Development and Products, Norstedts Juridik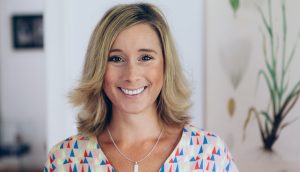 Therese Järnankar is Director of Business Development and Products at legal information provider Norstedts Juridik.
Therese has a Bachelor of Arts within the communications area, from Stockholm university. Since 2001, she has been in the media industry working with different target groups and subject expertise – from IT to design and now law. She has a background as editor-in-chief of several online and offline publications and venues, combined with business development and leadership consultancy. Her solid understanding of customer needs and gains – and how to meet them with concrete actions as well as communicative measures – is key in projects focused on delivering real change within the industry of law.
Annette Magnusson, Secretary General, SCC
Annette Magnusson is Secretary General of the Arbitration Institute of the Stockholm Chamber of Commerce (SCC) since 2010. She joined SCC from the law firm Mannheimer Swartling in Stockholm and before that Baker & McKenzie, Sweden. Ms Magnusson is the author or editor of several publications on international arbitration, including Arbitrating for Peace (Kluwer, 2017) and International Arbitration in Sweden (Kluwer, 2013), and the producer of the documentary The Quiet Triumph (2017); a film about interconnection between economic development, arbitration and peace. She is the founder of the Stockholm Treaty Lab, and international crowdsourcing challenge to innovate international law for climate change mitigation and adaptation, and a frequent speaker on sustainability and arbitration, most recently addressing Climate Change and Arbitration at the 24th ICCA Congress in Sydney 2018 (publication forthcoming ICCA Congress Series). She is listed as a leading practitioner in Who's Who Legal since 2016.
Frida Pemer, Assistant Professor, Stockholm School of Economics.
Frida Pemer is docent and assistant professor at the House of Innovation and the Department of Management and Organization at the Stockholm School of Economics. Her research centers on the role of experts and expertise in organizations, and she leads an international research project called "Digitalization of Expertise". The project explores how incumbent professional service firms specialized in e.g. law respond to digitalization and the potential threat of disruption, and how the increased use of automation and AI challenges the role of the expert. The project also explores how tech-based professional service firms, e.g. within legal-tech, enable innovation and re-shaping of the professional service industry.
Frida Pemer is a frequently engaged speaker on topics related to digital transformation, reskilling, and transformative leadership. She teaches at executive education and master degree programs, and will in the fall 2019 be visiting professor at Stanford University.
Biörn Riese, Partner, JURIE
Biörn Riese at JURIE specializes in providing advice and support relating to corporate governance and sustainability, with a focus on anti-corruption and risk management. While most assignments are confidential, some, like the investigation of TeliaSonera's investment in Uzbekistan, the winding up of HQ Bank, Nordea Bank's involvement in the Panama Papers and Swedbank's AML matters, have been made public.
For over three decades, Biörn has advised boards and managements from the public and private sectors across a number of industries on business and legal issues.
In addition, he has a long experience in law firm management. Biörn is a frequent speaker at seminars on issues such as, sustainability, investigations, risk management and law firm management.
Christian Sandström, Associate Professor, Chalmers University of Technology and the Ratio Institute
Dr. Christian Sandström is associate professor in Disruptive Innovation at Chalmers University of Technology and the Ratio Institute. His research concerns technological change and the challenges they present for established firms.
Dr. Sandström has published a report with the Swedish Competition Agency concerning how digitalization affects the legal sector in Sweden. The report can be downloaded here.
Patricia Shaughnessy, Associate Professor, Stockholm University
Patricia Shaughnessy is an associate professor at Stockholm University specialized in international commercial dispute resolution. She is a frequent speaker at international conferences, publishes regularly, and is active in a number of international organizations, task-force groups and councils.
She recently stepped down as the Vice-Chair of the Board of the Stockholm Chamber of Commerce Arbitration Institute (SCC), after having served on the Board since 2005. She has served on the committees that have revised the SCC Rules and was a government-appointed expert on the legislative committee that proposed the recent revisions to the Swedish Arbitration Act.
Patricia has consistently been highly ranked in the Who's Who of international arbitration experts, as well as having been designated a "thought leader" in the field. Patricia serves as an arbitrator and expert in disputes, and as a consultant she has led numerous projects related to commercial law and to dispute resolution in many countries. Patricia has served as a judicial fellow at the US Supreme Court. Prior to her academic career, she practiced law for ten years in the United States, specialized in civil and commercial transactions and disputes.
Magnus Stein, CEO Lexly
Magnus Stein is a pioneer in legaltech. While working with digitalization in banking he started avtal24 15 years ago. The objective, then and today, is to make law accessible for everyone, consumers and businesses. Looking at the legal industry from a customer perspective, not being lawyer, and trying to build a reengineered legal service for the future has been an interesting journey and a struggle to get acceptance from the traditional legal industry. 2010 after closing the first founding round Magnus left his job at Citibank and became a fulltime legaltech entrepreneur.
Reengineering a business model includes heavy tech investments, devoted investors and grit. The initial idea has now evolved into Lexly, but with the same mission – law made easy!
Ylva Strander, Head of department, Vinnova
Ylva Strander is head of department at Swedens Innovation Agency Vinnova, working with innovation management for digital transformation, open innovation and supporting Swedens echosystem of innovative startups among other things.
Her background is in coaching for and non profit startups to build business cases for bettering the world, as a co-founder of pan-african incubator MEST and forum for social entrepreneurship in Sweden.
Victoria Swedjemark, business lawyer
Victoria Swedjemark has worked as a business lawyer for more than twenty years, in the law firm world and in the past fourteen years heading up legal functions in different companies, most recently at Tele2 Sverige, Sweden's second largest telecom operator. Victoria is passionate about legal excellence, such as in how Legal operates and the impact Legal has. She likes to drive change, including to influence the legal industry to embrace necessary change as the world around us change. Victoria has been in several future of legal conference panels, including discussing the future role of the GC at Dagens Industri's General Counsel conference in Stockholm in 2018 and discussing in-house team innovation at Future Lawyer Week in London in 2019. Victoria was also listed in the 2018 GC Powerlist for Sweden, identifying the most innovative and influential in-house counsel, that drive the business forward.
Richard Tromans, Founder, TromansConsulting
Richard Tromans is the founder of TromansConsulting, which advises lawyers on strategy and innovation, including the adoption of legal AI and other automation technology. He has spent 20 years working in the legal sector focused on the UK and global legal markets.
Richard also is the founder of the global legal AI and new technology site, Artificial Lawyer. www.artificiallawyer.com www.tromansconsulting.com
Johan Tärnstedt, Business strategist, JP Infonet
Johan Tärnstedt has worked with business and product development at JP Infonet since 2007. Initially as business development manager for the legal and private sector, then with the development and launch of JP Infonet's e-learning products as business area manager and for the last couple of years as a general business strategist for JP Infonet's products and services.
Johan has a special interest in finding and developing new and innovative sollutions in collaberation with the customers and to help find value through the offered products and services to develop the operations and the business of JP Infonet's customers.
Zarina Virsholm, Partner and Co-founder, Sharp Recruitment
Zarina Virsholm is a Partner and Co-founder of Sharp Recruitment, a recruitment consultant specialized in Legal, Compliance & Risk, and Tax & Finance. Zarina Virsholm holds an LLM from University of Stockholm.
Prior to founding Sharp Recruitment she worked inter alia at the European Commission, the American Chambers of Commerce in Brussels, and Rentokil.
Zarina is primarily focusing on assisting businesses in the development of Compliance and Data Protection as well as recruitment on all levels. She has vast experience in helping companies with their Competence Maintenance.
Carl Östring, Founder, Generalcounsel.se
Carl Östring is a lawyer, board professional and entrepreneur, and the founder of generalcounsel.se. He is also Chairman of the Board of Drillcon AB, Director of Duroc, Hifab, Sigicom and Recco, as well as Stiftelsen Fakultetskurser. Until recently, Carl was General Counsel and Investment Manager at the investment company AB Traction.
Furthermore, Carl is City Councillor and vice Chairman of the Board of Education on Lidingö.
Working Together for more Environmentally and Socially Responsible Conferences, find out more here: GagtheSwag initiative »