Speakers
During the day you will gain interesting, practical and visionary insights from internationally renowned speakers, based on their extensive experience.
Mats Lewan is an author, international keynote speaker, futurist, consultant, journalist and research analyst focused on the future and on technology. He has been working for more than fifteen years as technology reporter for the leading Swedish technology magazine Ny Teknik.
He also started the forward-looking Swedish digital magazine Next Magasin for which he was managing editor. Previously Lewan worked internationally as a freelance journalist, and as a reporter for CBS CNET News in San Francisco while attending the Innovation Journalism Program at Stanford University. Mats Lewan holds a Master of Science degree in Engineering Physics from the Royal Institute of Technology in Stockholm, Sweden.
Paul Cohen is a barrister and a US-trained lawyer (member of the NY Bar). He practices at 4-5 Gray's Inn Square Chambers and in the San Francisco Bay Area. He was the co-founder, with the late Arthur Marriott QC, of 12 Gray's Inn Square Chambers. Paul serves as counsel and arbitrator, having worked on both commercial and investment treaty cases. His recent work has focused on dispute resolution in the technology sector. He is the Editor-in-Chief of the Journal of Technology in International Arbitration, and the Co-Chair of the International Task Force of the Silicon Valley Arbitration and Mediation Center.
Adam Hembury is Director of Innovation at DLA Piper. His career spans 30 years and centres on delivering innovation and transformation through strategy and change management across professional services, finance, retail and manufacturing industries, for companies including Ashurst LLP, QBE European Operations, Barclaycard, Barbon Insurance Group, Aviva Investors, Northern Rock, Marsh and PA Consulting.
As Director of Innovation at DLA Piper, Adam champions and drives innovation and change throughout the International firm, helping to initiate genuine innovation and continuous improvement, and enhance the firm's ability to take ideas and develop them into tangible outcomes that add value and create profit.  As part of this remit, he also directly leads the service delivery function consisting of Legal Project Managers, Legal Delivery Centre, Legal Technology, Knowledge Management and the establishment of a firm-wide Portfolio Management capability.
Francesc Muñoz has been the CIO of Cuatrecasas the largest independent Spanish law firm since 1998. He has a long track record of successful and complex IT systems implementations highlighting Elite in 2000, Hummingbird 2003, SAP ERP & CRM in 2009, NetDocuments 2016, etc. Passionate for leading the continuous change has leveraged the role of the IT Business partner in order to become both an agile culture transformation arm and a source for new business projects and process improvement.
After several years with an R&D IT budget, last year launched, partnering with Telefonica, an open innovation call and created Cuatrecasas Acelera, the first legaltech startup acceleration program. He is also member of the ESADE business school Digital Business board, and co-founder of the CIOs.CAT association.
Richard Tromans is the founder of TromansConsulting, which advises lawyers on strategy and innovation, including the adoption of legal AI. He has spent over 18 years working in the legal sector focused on the UK and global legal markets.
Richard also is the founder of the global legal AI news site, Artificial Lawyer, which was recently recognised as one of the top 50 information sites in the world on Artificial Intelligence.
Christer Danielsson is Partner at Advokatfirman Danielsson & Nyberg. In 25 years as business lawyer, Christer's focus has been primarily on M&A and dispute resolution. While at leading transactional firm Gernandt & Danielsson (1992-2006) he advised on numerous mergers, acquisitions and joint ventures, including as lead counsel in a series of transactions creating what is today the Nordea banking.
In recent years most of his business has been related to dispute resolution, as counsel and as arbitrator. With more than 130 appointments as arbitrator in the last 10 years is one of the most in demand arbitrators in Sweden. In the 2013, 2014, 2015 and 2016 editions of Chambers Global, Christer is identified as one of the 60 most in demand arbitrators in Europe.
For three years (2014-2017) Christer was chairman of the executive board of the Swedish Arbitration Association and he was member of the 2014 committee proposing a revision of the Arbitration Rules of the Arbitration Institute of the Stockholm Chamber of Commerce. Since 2017, Christer is also President of the Swedish Bar Association.
Dr. Christian Sandström is associate professor in Disruptive Innovation at Chalmers University of Technology and the Ratio Institute. His research concerns technological change and the challenges they present for established firms. Dr. Sandström recently published a report with the Swedish Competition Agency concerning how digitalization affects the legal sector in Sweden. The report can be downloaded here.
Annette Magnusson is Secretary General of the Arbitration Institute of the Stockholm Chamber of Commerce (SCC). In this capacity Ms Magnusson has initiated a number of policy initiatives including the Stockholm Treaty Lab, an international competition to innovate international law for climate change mitigation and adaptation, and The Quiet Triumph documentary film targeting the role played by international arbitration for peace and prosperity.
Ms Magnusson is the author or editor of several publications on international arbitration, including Arbitrating for Peace (Kluwer, 2017) and International Arbitration in Sweden (Kluwer, 2013), a frequent speaker on international arbitration and the development of global legal services, and a dedicated thought leader.
Annette Magnusson joined SCC from the law firm Mannheimer Swartling in Stockholm and before that Baker & McKenzie, Sweden. She earned her LLM at the Stockholm University in 1998 and her BA/BSc at the University of Gothenburg in 1991. She is listed as a leading practitioner in Who's Who Legal (2016, 2017).
Lena Almefelt is General Counsel at EQT since 2012. Prior to joining EQT, Lena worked at the law firm Vinge for over 20 years, of which more than 10 years as partner. She has over 25 years of legal experience of domestic and international projects within equity capital markets, M&A, corporate governance and general corporate.
As General Counsel in a regulated international multi-strategy PE-firm Lena strives to use modern technologies to ensure standardization, automation and efficiency. In an ever changing business environment continuous improvement is key.
Gustaf Reuterskiöld is Country Managing Partner at DLA Piper Sweden. He has almost 20 years of experience in Swedish and International business law with expertise in corporate law, mergers & acquisitions, real estate law, IT and commercial agreements.
As Country Managing Partner, Gustaf leads the day-to-day work of developing the firm and its employees. He has a vision of modernizing the firm to attract the best expertise and talents in the industry. He strives to use modern technologies such as data driven decision making and AI to create higher efficiency and higher quality in the legal professional services DLA Piper offers locally and worldwide.
Christina Wikström is Managing Partner & Attorney, Wikström & Partners Advokatbyrå AB. She is a senior legal advisor with more than twenty years of experience from corporate legal work relating to IT, Media and Telecom. Today managing the niche law firm Wikström & Partners with focus on IT, digitalization, IP and Data Protection. She has long international legal experience including responsibility for Nordic, European and Global business transactions. Christina's previous positions include General Counsel & Country Commercial Director at Logica Sweden AB, Senior Legal Counsel at TeliaSonera AB and Legal Counsel at Swedish Broadcasting. She is also a member of the Legal Expert Council of E-sam.
Filip Johnssén is Senior Legal Counsel, Privacy, at Klarna Bank AB. He has previously held the position as Group Privacy Manager at Sandvik AB respectively been responsible for data protection at the Swedish Security Service. In his roles he's been responsible for both national and global privacy programs. He's been working with privacy and data protection for ten years and is a recurring speaker at domestic and international data protection conferences. During 2018 he will publish two books about GDPR, one general legal overview and one specifically for newly appointed Data Protection Officers. He is further more board member of the Swedish Data Protection Forum.
Patrick Couch works as a business developer at IBM focusing on Artificial Intelligence, Cognitive Technologies and IBM Watson. Patrick wrote his master thesis on human/machine boundary blurring and pursued a PhD until the went on a sabbatical in the late 90s which landed him in the hey day of the internet start-up scene in Stockholm when the economy was new and .com was booming. He's been with IBM since 2010 and is still on his sabbatical...
PG Ekbom is a partner at Hamilton. He is specialised in banking and finance law with a long standing experience of advising corporates, banks and other financial institutions as well private equity sponsors, in all kind of domestic and cross-border transactions.
PG Ekbom is presently vice Managing Partner of Hamilton and is taking an active role in the management of the firm including its developments regarding digitalisation and AI.
Zarina Virsholm is a Partner and Co-founder of Sharp Recruitment, a recruitment consultant specialized in Legal, Compliance & Risk, and Tax & Finance. Zarina Virsholm holds an LLM from University of Stockholm. Prior to founding Sharp Recruitment she worked inter alia at the European Commission, the American Chambers of Commerce in Brussels, and Rentokil. Her current focus is primarily assisting businesses in the development of Compliance and Data Protection as well as recruitment on all levels.
With over 15 years of experience in the tech industry, Ralph Versweyveld is committed to delivering innovative solutions that help improve the lives of legal professionals. As Business Manager for Wolters Kluwers' Legal Software division in Northern Europe, he works with lawyers in both law firms and corporate legal departments to increase efficiency through the adoption of legal tech and drive the overall growth of the legal software market in Northern Europe while focusing on operational excellence.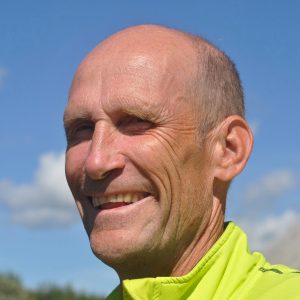 Christer Norström is co-founder and working chairman of Racefox (previously WeMeMove AB). Previously he was the director of Swedish Institute of Computer Science (SICS), Vice President of Mälardalen University as well as Professor in Software and Systems Engineering. He has many years of experience from working in industry.  His last position in industry was as a technology manager at ABB Robotics. He also holds a position as adjunct professor in Computer Science at Royal Institute of Technology where he also is Chairman for the Computer Science School. Christer is elected member of the Royal Swedish Academy of Engineering Sciences.
Christer focuses on creating value from research by forming high-performance teams that transfer results to industrial or public partners or by starting new businesses. As a CEO for SICS, he managed a portfolio of startups which 2016 had a total revenue of more than 60 Million Euro. He has sold several companies and been or are on the board for many startups. He has also been an advisor for many startups. For the past six years,Christer has focused on Big data Analytics, IOT, and personalized services and specifically on the intersection between technology, user values, and business models. He has consulted for several large industrial companies in these areas to develop effective strategies.
Patricia Shaughnessy directs the Master of International Commercial Arbitration Law Program (LLM) at Stockholm University and teaches and researches in related fields. She chairs the Arbitration and Dispute Resolution Section of the Stockholm Centre for Commercial Law and is the Vice-Chair of the Arbitration Institute of the Stockholm Chamber of Commerce (SCC). Patricia Shaughnessy has acted as an arbitrator and expert, and as a consultant, she has led projects related to commercial law and dispute resolution in many countries.