During the day you will gain interesting, practical and visionary insights from internationally renowned speakers, based on their extensive experience.
We are proud to present the following confirmed speakers:
Richard Burcher, Managing Director, Validatum (UK) Limited
Richard Burcher is a former New Zealand practicing lawyer and managing partner with over 30 years experience. Following post-graduate study in pricing-related disciplines, Richard has been based in London since 2012 as the Managing Director of Validatum (UK) Limited.
Richard now devotes all of his time to legal services pricing consultancy work and is widely regarded as the leading international authority on pricing legal services.
His pricing consultancy services and speaking engagements take him throughout the world. Richard is a regular speaker at national and international conferences and his legal services pricing research and commentary have been widely published or cited. Richard is a member of the Professional Pricing Society USA and a guest presenter on the prestigious London Business School Executive MBA program. He is also an Advisory Panel member of the True Value Partnership Institute. Further information about Richard Burcher »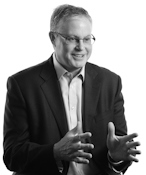 Jonathan Whittaker, Senior Partner, SAS Daniels LLP
Jonathan Whittaker is the Senior Partner of SAS Daniels LLP, a large regional law firm in the North West of England.  He has been an Equity Partner since 1985 and has therefore seen at first hand the changes and challenges facing the legal profession for almost 30 years as a business owner.
He is a specialist employment lawyer and has been a fee paid Employment Judge since 1993.  He is also a frequent lecturer of employment law to both solicitors and HR professionals and is a certified commercial and employment law mediator.
Jonathan passionately believes that the law is a business and needs to operate as one.
Lawyers are not special, they just sell legal advice but how they do it and how they stand out from the competition is a challenge to be faced and answered. Why should clients choose you over your competitors? How are you going to persuade them to do that? And how are you going to make a reasonable profit at the same time?
Jonathan will share and discuss his experiences of this journey and why doing what you have always done is not the answer in 2014. Further information about Jonathan Whittaker »
Alex Hamilton, CEO of Radiant Law
Alex Hamilton is CEO and founder of Radiant Law, a law firm built from the ground up to improve the client experience,focusing on better value and price certainty. The firm has a flat structure business model and focus on processes in all projects to ensure that clients unlock more value. The firm has also decided to leave behind the billable hour and the timesheet, and focus on the value received for the client instead of time spent.
They therefore provide fixed prices in all their projects.
Before founding Radiant Law, Alex Hamilton was a Partner at Latham & Watkins and co-Chair of Latham & Watkins' global Technology Transactions Group.
Alex has led four projects which have been recognised by the FT's Innovative Lawyer Awards and was shortlisted for the FT's 2010 Innovative Lawyer of the Year award. Alex is recognised in Chambers & Partners and Legal 500 as a ranked expert for IT and for outsourcing. Further information about Alex Hamilton »
Tine E. Wærsten, Head of KM and Marketing at Advokatfirmaet Selmer DA
Tine E. Wærsten is head of KM and Marketing at Advokatfirmaet Selmer DA, one of Norway's leading business law firms. She has previously practiced as lawyer and partner in Selmer for 13 years, mainly with domestic and international transactions.
Tine's areas of responsibility includes KM, marketing, information management, communications and business development.
Selmer was founded in 1985 and became quickly an important challenger to the establishment. Throughout its short history Selmer has strived to work in innovative ways, constantly among the first to adopt new ideas. Some of these are; the first Norwegian law firm to hire a CEO with business background and run marketing campaigns, the first Norwegian law firm to employ financial and strategic advisors and to later to expand its multidisciplinary services by hiring investigators. Selmer is also recognized for its innovative cross border transactions, for which it has received IFLR's "Law firm of the year" four times (2007, 2008, 2010 and 2011). Selmer has further been rewarded with Chambers "Client service award in 2012 and the Norwegian Bar Association's "Talent Award" for best talent management in 2013. Further information about Tine E. Wærsten »
Anna Lensmar-Friedman, CEO of Poolia Legal
Anna Lensmar-Friedman has a background as a lawyer and has been working as a legal recruiter specializing in psychometric profiling for the last seven years. Poolia Legal was the first legal recruitment company to establish on the Swedish market in 1999.
Maria-Pia Hope, Managing Partner and CEO, Vinge
Maria-Pia Hope is Managing Partner and CEO of Vinge since April 2012. She is a banking and finance lawyer by training, and spent some ten years in the firm's former London office. Maria-Pia is also a member of the Vinge Stockholm Board since 2007. Further information about Maria-Pia Hope »
Biörn Riese, Partner and Chairman of the Board, Mannheimer Swartling
Biörn Riese is the Chairman of Mannheimer Swartling and heads the firm's global M&A practice. He has for over three decades been advising Swedish and international clients on a range of corporate matters. His principal areas of practice include M&A, Corporate Governance, Restructuring and Compliance & Investigations. Further information about Biörn Riese »
Eva Blonde, Country Counsel Sweden and Nordic Region Counsel, Hewlett-Packard Sverige AB
Eva Blonde joined HP in 2002 as Country counsel in order to establish the legal function for HP in Sweden (just being merged with Compaq). Over the years she has built up a local legal team that supports all HP businesses and functions, and she is also a member of the Country Management team. In 2011 she established the Head of Nordic Legal team role. Before joining HP, she worked as a lawyer and partner of law firm Fylgia for seven years, focusing on IT law and commercial contracts.
Magnus Billing, Senior Vice President, President of NASDAQ OMX Nordics and NASDAQ OMX Stockholm
Magnus Billing is Senior Vice President, President of NASDAQ OMX Nordics and NASDAQ OMX Stockholm. He is furthermore heading up Nordic Fixed Income and Baltic Markets. He was previously Chief Legal Counsel and Senior Vice President of NASDAQ OMX Group, Inc., and responsible for legal and market surveillance operations in Europe.
Magnus Billing has been working in the exchange industry since 2001. Prior to his current role, he was the General Counsel of OMX and led the negotiations around the consolidation of the OMX Nordic Exchanges. He is a member of the NASDAQ OMX Listing Committee, chairman in the Board of Directors of the NASDAQ OMX Nordic Foundation, and director of the Board of Directors of Swedish Institute for Financial Research, Entreprenörskapsforum and Aktiefrämjandet. He holds a degree in law from the Stockholm University.
Jonas Bengtsson, General Counsel and Company Secretary, TeliaSonera AB
Jonas Bengtsson is General Counsel and Company Secretary for TeliaSonera AB. Before joining TeliaSonera AB, Jonas worked as General Counsel for Tele2 AB from 2007 until 2013, heading the Tele2 Group's legal and regulatory team.
Jonas started working as a lawyer in 1995 and worked as an associate (Lagerlöf & Leman and Mannheimer Swartling) and served as junior judge (Stockholm District Court) between 1995 and 2000. In 2000, he started working in-house, when he joined a start-up company in the IT/data communication sector in the role as General Counsel. During 2002, he started working as General Counsel for Telenor AB, until 2007 when he joined Tele2 AB.
Carl-Viggo Östlund, former CEO of e.g. SBAB, Nordnet Bank, SalusAnsvar
Carl-Viggo is educated at Stockholm School of Economics and has lived and worked in Switzerland, Turkey, Brazil, Canada, Saudi Arabia and Germany. Carl-Viggo has held a number of Managing Directors' and CEO's positions within the Tetra Pak Group, TNT, SalusAnsvar, Nordnet and SBAB.
Christina Wikström, Managing Director and Senior Legal Advisor, Wikström & Partners AB
Christina Wikström is a Senior Legal Advisor with more than twenty years of experience from corporate legal work related to different commercial sectors, with a focus on IT, Media and Telecom. She has long international legal experience including responsibility for Nordic, European and Global business transactions. Christina's previous positions include General Counsel & Country Commercial Director at Logica Sweden AB, Senior Legal Counsel at TeliaSonera AB and Legal Counsel at SVT/Sveriges Radio. She is also a member of the Legal Expert Council (Sw. E-delegationen). Further information about Christina Wikström »
Annette Magnusson, Secretary General of the Arbitration Institute of the Stockholm Chamber of Commerce (SCC)
Annette joined SCC in 2010, from Mannheimer SwartlingAdvokatbyrå, where she was a member of the dispute resolution group. Previously she headed strategic planning of knowledge management at Baker & McKenzie in Sweden. Annette was SCC Legal Counsel and later SCC Deputy Secretary General from 1998 to 2005. She is the author of several publications on international arbitration, a member of the Research Panel for Arbitration Law at the Stockholm Centre for Commercial Law.